Specifications
| | |
| --- | --- |
| Diameter of Rollers | 30mm to 400mm |
| Height of Rollers | 10mm to 400mm |
| Needle | From 0.62mm to 8.00mm |
| Fitting | Unlimited Possiblites |
| Angle of Inclination | 90, 85, 80, 75 ,70 |
Details
Perforation roller (pinned rollers) are mainly used in the plastic industry and in the textile industry,recently they have been applied in other areas such as a paper and food industries too.our customers appreciate our in-depth technical know-how and our flexibility regarding the design and manufacture of the pinned rollers.
pinned rollers are used in the most diverse applications for transporting, clamping, cutting, perforating, tearing, sorting,brushing and dividing.
All of our rollers can be supplied as a single unit or as a series of pattern matching inter-locking units for long applications.
Length rollers are often replaced at a very high cost , so many customers convert to pinned segments that can be modified to fit any machine.
prior quality & accurate hand perforation unit can also be supplied for wither test purpose or manual perforation.
effectively, we can be versatile in any customers individual requirement, promising precision, service and sensible pricing with many years of experiencein drilling, our highly skilled staff take pride in producing these quality parts with absolute accuracy.our drills are uniquely designed hand made to suit individual pin gauges, hence none of our pins necessitate the need for glue and there fore improve the grip in the hole.
Perforating Roll Design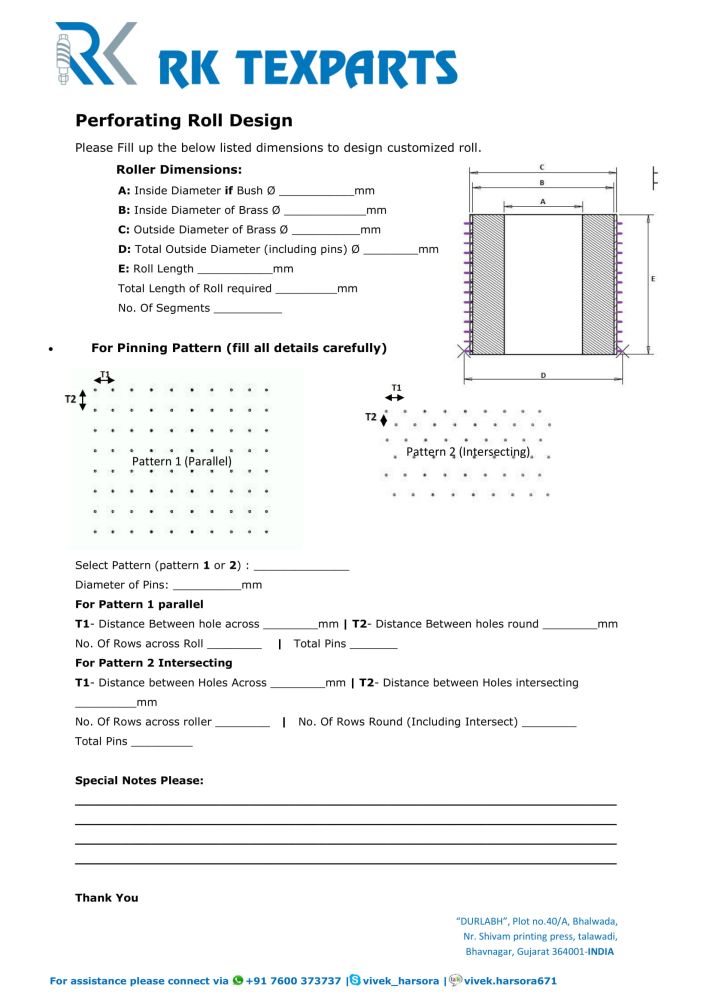 Looking for "
Perforation Rollers

" ?